9 Creative Ways to Celebrate Valentines' Day
February 8, 2017
If you are running out of date ideas, here are 9 Creative Ways to celebrate Valentines' Day with your significant other right here in sunny Singapore. Pssst, we have a giveaway for all you coffee lovers, starting 10th February 2017.
---
DON'T Go to a Fancy Restaurant
DO Go for a Durian Tasting Workshop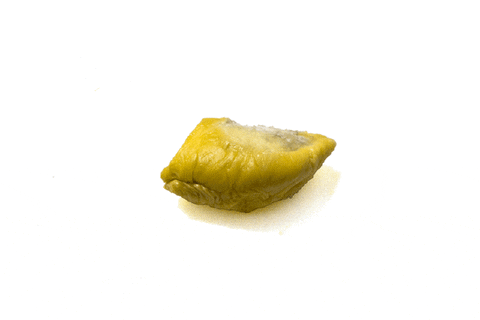 Seeking some thrill for the taste buds? Arrange a Durian Tasting Workshop for your significant other and yourself. What better way to spend your time – and fill your stomach with the divisive King of Fruit.
---
DON'T Cosy Over a Movie on the Laptop
DO Attend a Film Festival at the Projector
       Image by The Projector 
Would you like a new spin to your usual movie dates? The Projector is an alternative theatre located at an offbeat building. The old-school setting would resonate well with the nostalgics or the hipsters that seek to quench their thirst in hunting for a new hidden gem.
The movies specially curated for the Valentines' Day crowd – such as Lalaland, would be sure to sit well with the romantic gesture.
You and your date can head over to the bar strategically placed at the carpark. Nothing beats good drinks over great an atmosphere and view to end your date night.
Where: 6001 Beach Road, Golden Mile Tower #05-00, Singapore 199589
---
DON'T Go Shopping in the Usual Shopping Malls
DO Go on An IKEA Date to Relive 500 Days Of Summer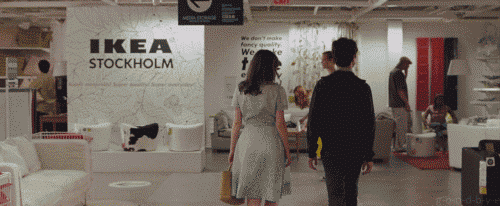 Not quite there yet? IKEA is a great place for a casual date.
Let your imagination run wild – the large complex would offer every couple something exciting no matter the stage of dating. Window shopping with no limitations to curate your future house? Or breaking the ice over a simple yet delicious meal at their cafe. It is a foolproof date place, really.
---
DON'T Take a Regular Stroll in the Park
DO go to Singapore Wake Park
Image by Singapore Wake Park 
Plan your next date at East Coast Park's newly opened cable Wake Park for an adrenaline filled day of wake boarding. Suitable for beginners as well as seasoned boarders, picking up a new sport together would serve as a great bonding activity.
After sweating it out, head out to Coastal Rhythm cafe and bar to chomp down on some finger food and an ice cold beer.
Where: 1206A East Coast Parkway, Singapore 449891
---
DON'T Settle for Your Frequent Dining Areas
DO Roleplay at Bincho at Hua Bee
Image by DanielFoodDiary via link
Can't settle on what to eat? Exhausted your place of usual areas?  Bincho at Hua Bee is here to stir it up. What may seem like an old-school Mee Pok coffee shop actually offers much more – Meepok by day, Yakitori by night. Enter by the back alley and would be whisked into a modern enclave serving you skewers of Yakitori.
Where: 78 Moh Guan Terrace #01-19
---
DON'T Go for a Meal at a Restaurant
DO Attend a Bento Workshop Together
Image by Little Steps via link
Learn to create your own Bento based on your favourite cartoon characters. Bring out some friendly competition within the both of you and see who comes up with the most creative bento box!
---
DON'T Drive Aimlessly Around Your Neighbourhood
DO go on a Roadtrip in A Deck out Van
Your dream Pinterest date night can turn into reality! Gazing at the stars laying in a canopy of fairy lights and immersing yourself in the blanket of pillows? All possible. Drive around Singapore in a whimsical theme vehicle and explore new places. Navigating your way through the nooks and cranny of our little island just got a whole lot more romantic.
DON'T Buy Her Sparkly Accessories
DO Bring Her to An Astronomy Class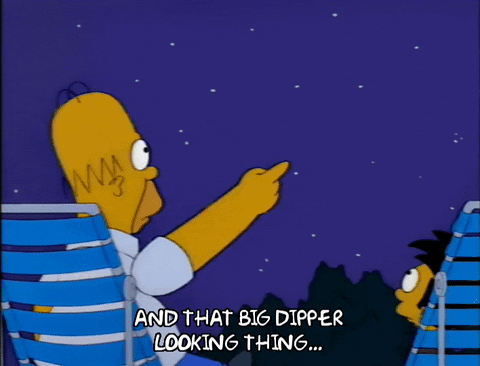 Star gazing just got to a higher level. Every Friday, Science Centre offers a free astronomy class – apply your new knowledge and stimulate interesting discussions about the night sky.
Where: Singapore Science Centre, 15 Science Centre Road Singapore 609081
---
DON'T Go Out of Your way to a Cafe for Quality Coffee,
DO Enjoy a Cuppa Quality Coffee Within the Confines of Your Home
Crowded cafes can be drab – don't let it get into your way of having some quality coffee and conversation. Hook Coffee makes freshly roasted specialty coffee conveniently accessible to you – right to your mailbox. Get cosy with your partner while letting the heavenly aroma fill your home. Coffee is, indeed, a hug in a mug!
We're giving away 3 exclusive sets of Hook Coffee Cold Brew just for GOGOVAN customers. This is the only way you can get your hands on cold brew, and delivered right to your doorstep. Join the giveaway, share with your loved ones, enjoy a cuppa. Look out the weekend giveaway this coming Friday, 10th February 2017!