Tips On How To Stay Fit After Chinese New Year
February 21, 2019
Chinese New Year has just ended! During the festive period, many of us tend to indulge in the numerous different Chinese New Year treats that are available whenever we visit the homes of our friends and relatives! Here are some tips for how to shed that extra weight that you gained during the festive period and stay fit!  
Cycling with Friends and Family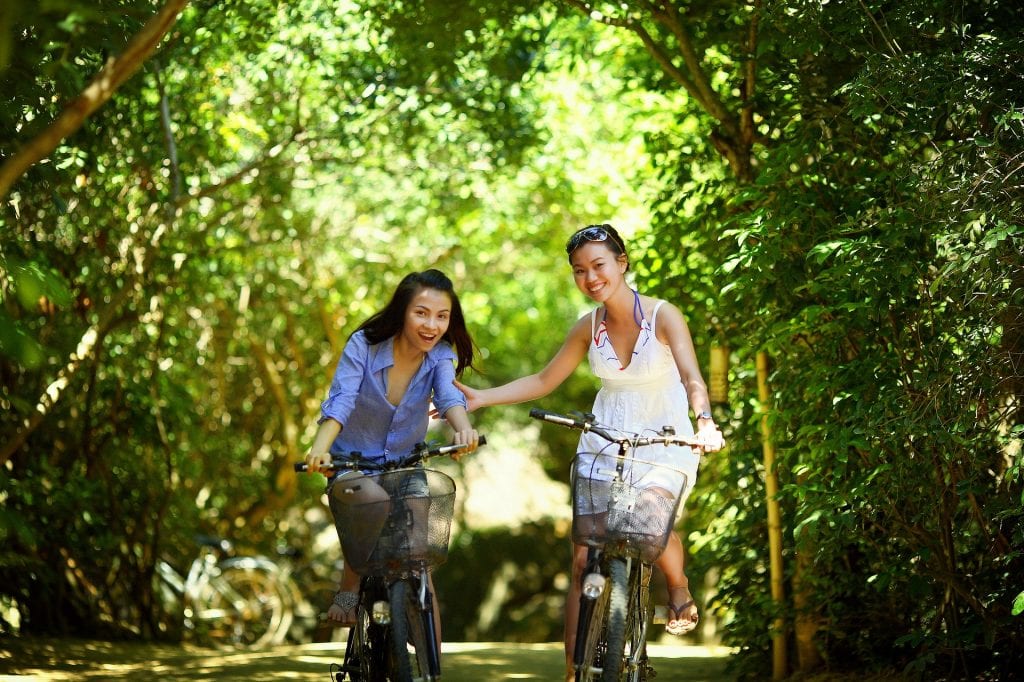 Doing exercises such as running can sometimes be lonely and boring to some. That is the reason why many put off starting on exercising. A great physical activity to do with your friends and family is to cycle together. With numerous park connectors all around Singapore and excellent connectivity in central areas, cycling around our beautiful garden city has become easier than ever.
Furthermore, bike sharing services have now become freely available to all Singaporeans at a fair and affordable rate. Foreign brands such as Ofo and Mobike are highly popular. However, local companies such as SG Bike have also caught onto the trend of offering bike sharing services. With bicycles being so readily available all over Singapore at such low rates, we no longer have an excuse to participate in healthy cycling sessions with our loved ones!
Related Article: 3 Steps to Less Stressful Deliveries and Moving Days
Joining Fitness and Exercise Programmes
Communal health and fitness activities are currently in trend. Training and exercising alone or hiring an expensive private gym trainer is no longer the norm. In Singapore, as healthy living and lifestyles are being eagerly promoted, more and more fun and engaging fitness activities have been popping up! With the support of the country and the change in mindset, fitness classes and interest groups are thriving.
Some of such activities include Zumba, pilates or yoga classes. Public Zumba classes that are organised by the Health Promotion Board have become increasingly common. These classes are open to the public and all members of the public of different experience levels are allowed to participate in them! Community Centres are also regularly organising sports tournaments to encourage friendly competition in neighbourhoods and promoting staying active.
With the readily available fitness and exercise classes and activities, you can join or participate in them in the bid to stay healthy and lose some of the weight that you gained during the Chinese New Year period.
Changing Your Diet
When trying to stay fit, having a healthier diet is absolutely crucial! Consuming oily, salty and buttery food during the Chinese New Year is a large part of many of us gaining weight during the festivities.
After Chinese New Year it is a good time to explore the various diet options that are available. These largely include the inclusion of more fruits and vegetables into your diet. You can make fruit and vegetable juices or smoothies! You should also reduce the number of carbohydrates that you eat. These can include foods such as rice, bread or potatoes. Lastly, avoiding fried and oily food is also very important. Generally, if we are more careful and watch what we eat, and aim to eat and drink healthier food, it would definitely help us lose weight!
Get Help from GOGOVAN
Looking to cycle in a part of Singapore that is not near your home or on a nearby offshore island? Use GOGOVAN to transport your bicycle! Download the GOGOVAN application on the AppStore or Google Play Store and be matched with our friendly GOGOVAN delivery drivers! So have no worries about how you can transport your bicycle with no vehicle of your own. You can book the vehicle that you need now and get your item delivered now!
About GOGOVAN:
We provide on-demand, same day delivery service and booking delivery services. We can help you deliver gifts, move furniture, courier documents, plants, etc to your office, your home and to any event. GOGOVAN connects you with the thousands of drivers on the roads every day to allow you to get quick and efficient services, same-day and on-demand, with the flexibility to schedule for a pick-up or delivery one month before, or one hour before the time you need it.
Want to know more about us, you can go to visit the website. You can also download our on-demand app (iTunes / Play Store), and place a booking at your fingertips!